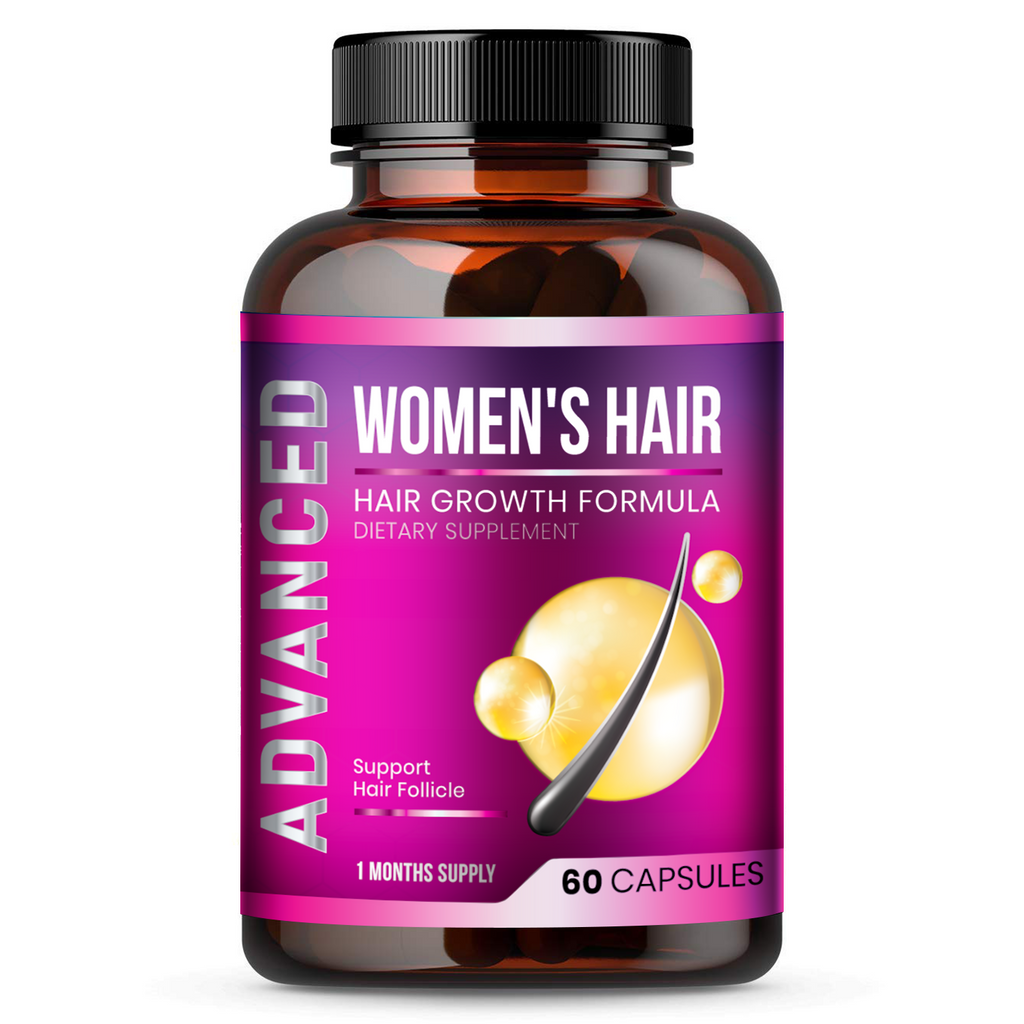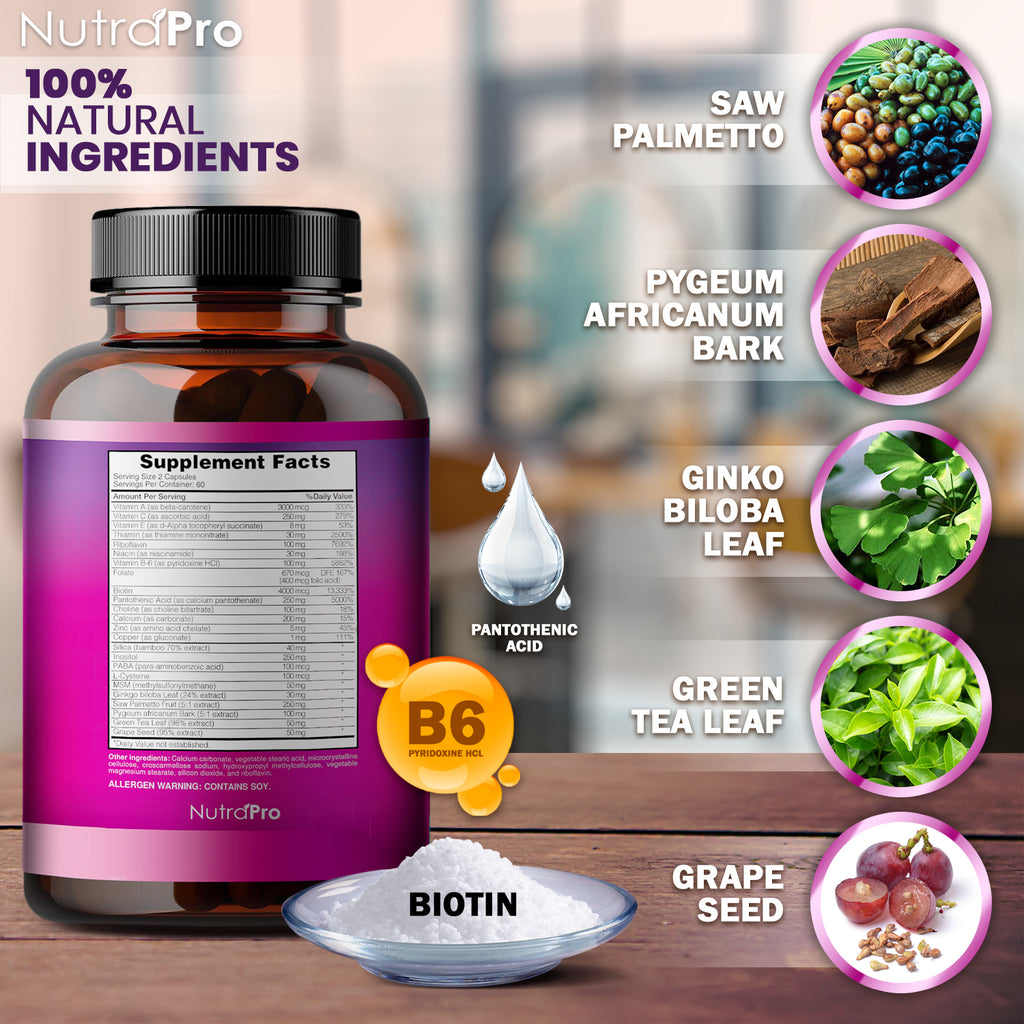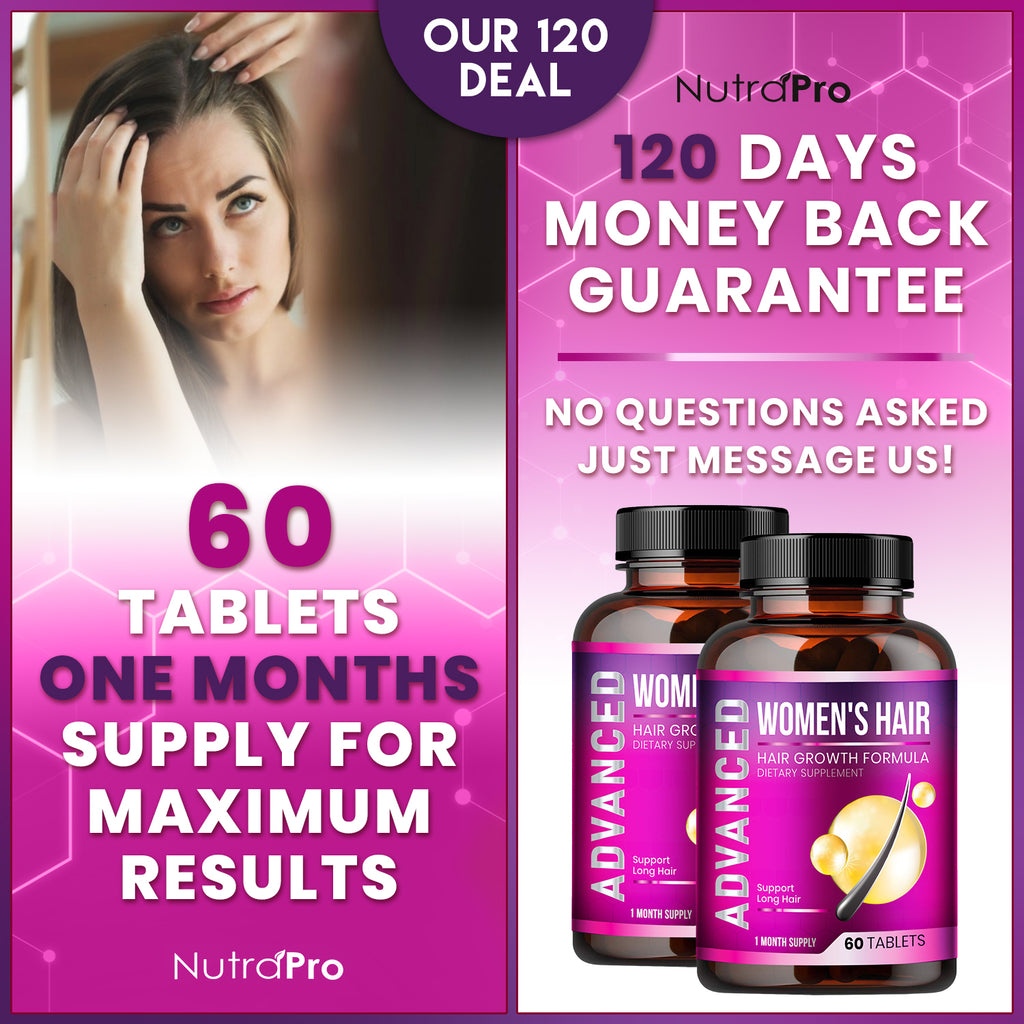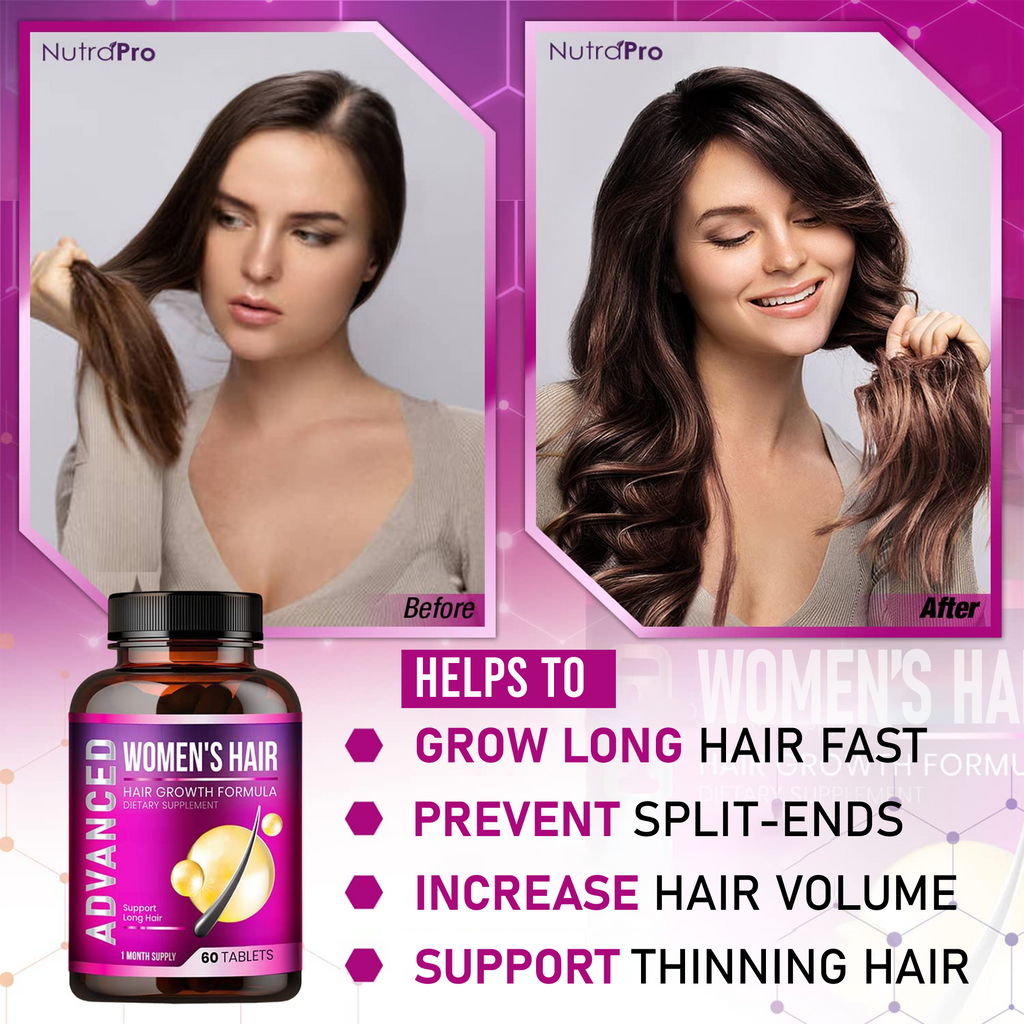 $28.91
$0.00
Hair Growth Vitamins For Women - Hair Vitamins For Hair Women .
HAIR LOSS VITAMINS FOR WOMEN- Women's Hair supplements are very easy to swallow and formulated, especially for females. Especially for women currently experiencing thinning hair due to stress, bad diet, aging, and unhealthy lifestyle.

HAIR SUPPLEMENTS FOR HAIR GROWTH WOMEN- There are many thinning hair treatment for women but our hair loss vitamins with DHT blocker for women's hair growth was formulated especially for women to support the two areas where women are losing hair the most: the hairline and the crown.NutraPro's hair loss supplement will get your confidence back in a matter of weeks.

GROW HAIR FAST FOR WOMEN - Grow long hair faster and replace thin, weak hair with thick, glossy, and voluminous strands! Stop falling out hair and grow gorgeous hair in thirty days.

PROVEN FORMULA FOR WOMEN HAIR GROWTH- Our hair growth pills WOMEN'S HAIR Contains:Vitamin A, Vitamin C, Vitamin E, Vitamin B-1, Vitamin B-2, Niacinamide, Vitamin B-6, Folic Acid, Biotin, Pantothenic Acid, Calcium, Zinc, Copper, Choline Bitartrate, Silica, Inositol, PABA, L-Cysteine, MSM, Ginkgo biloba Leaf extract, Saw Palmetto Fruit, Pygeum Africanum, Green Tea leaf, Grape Seed.