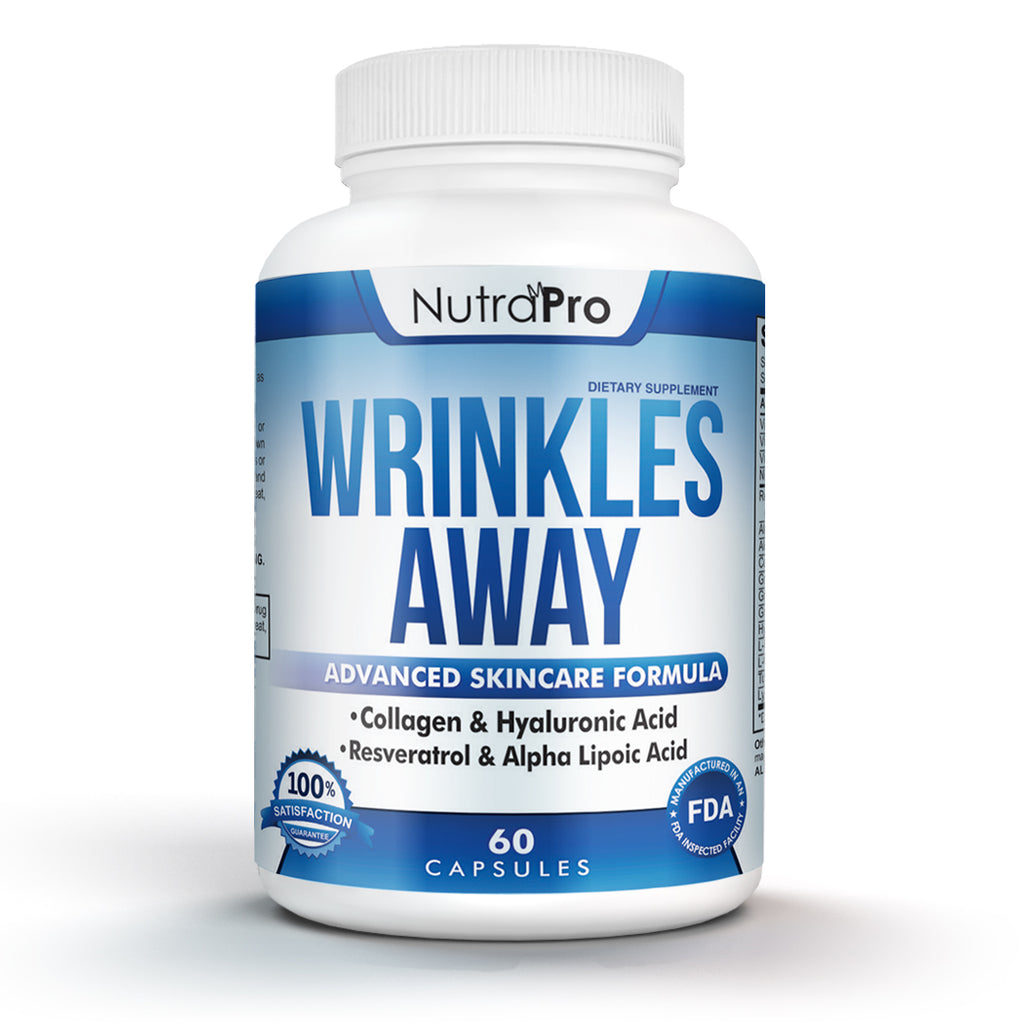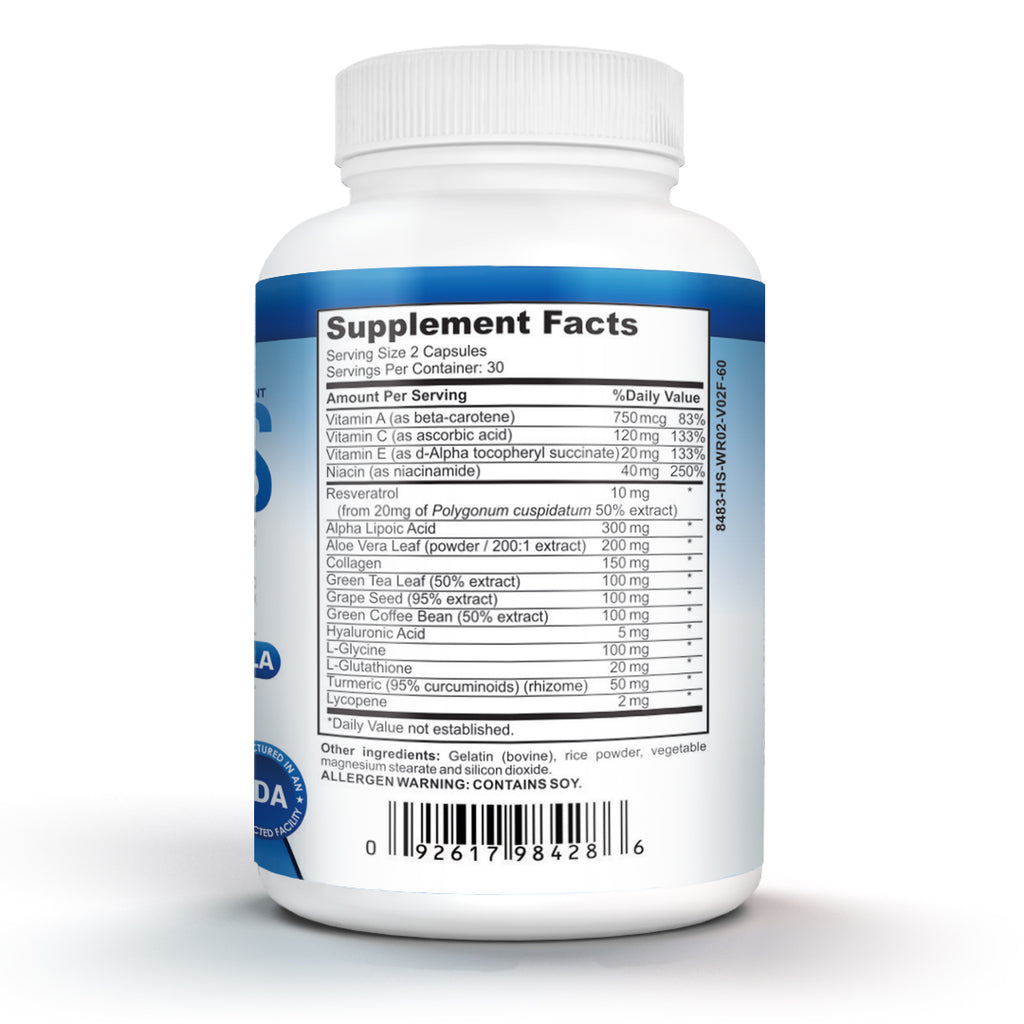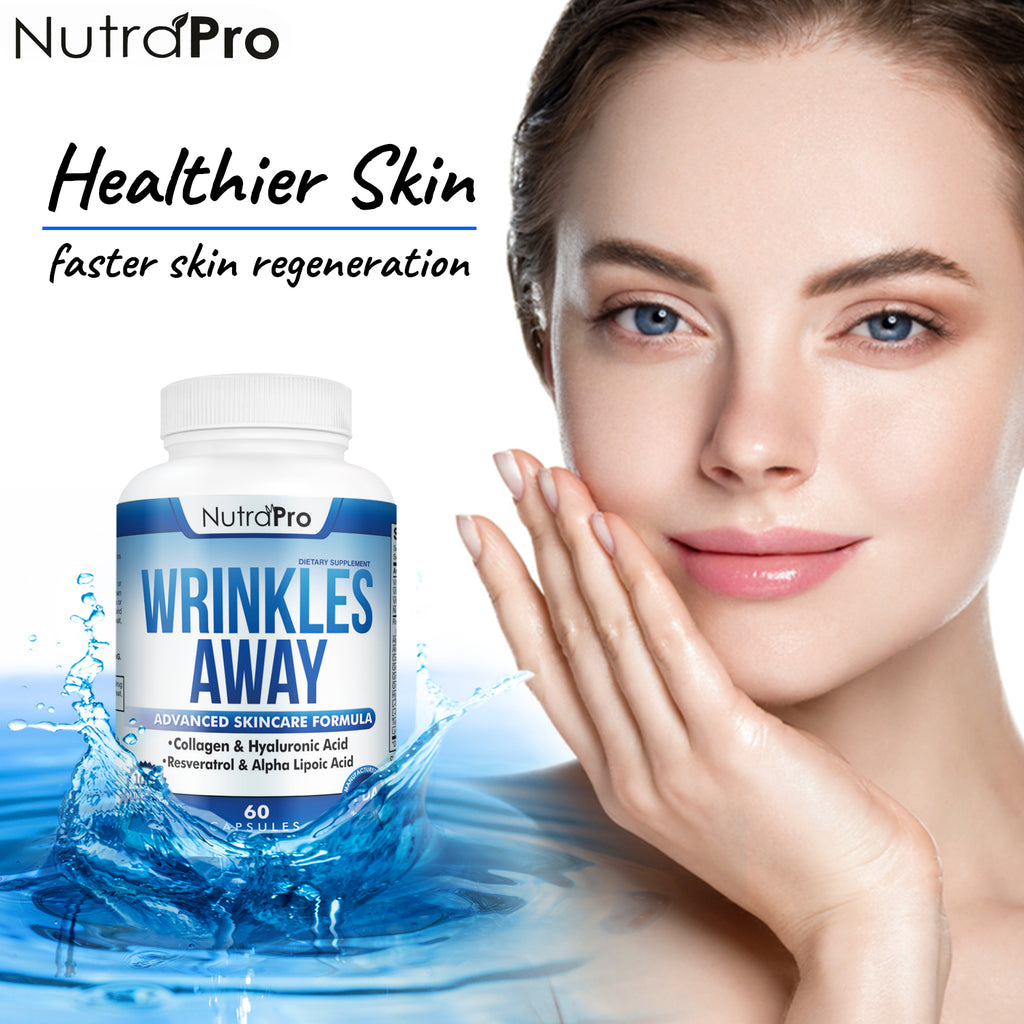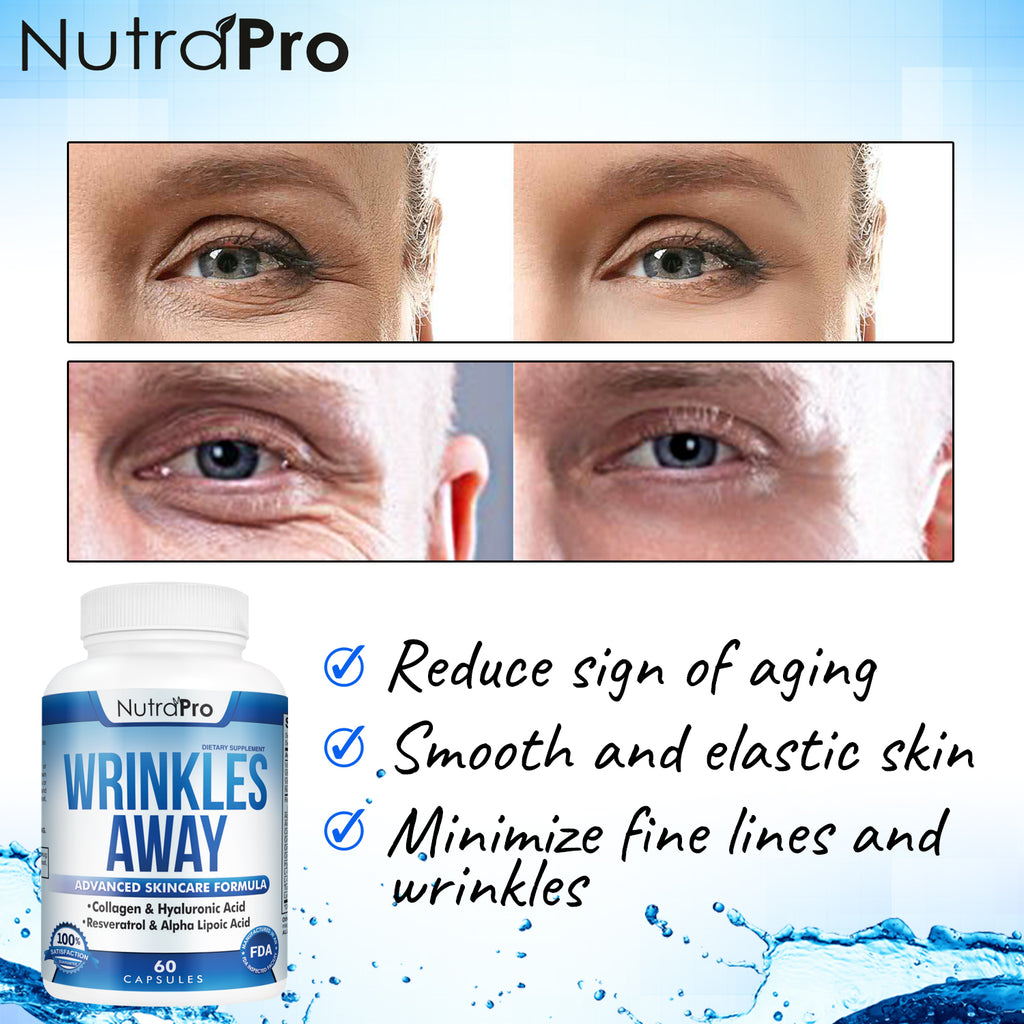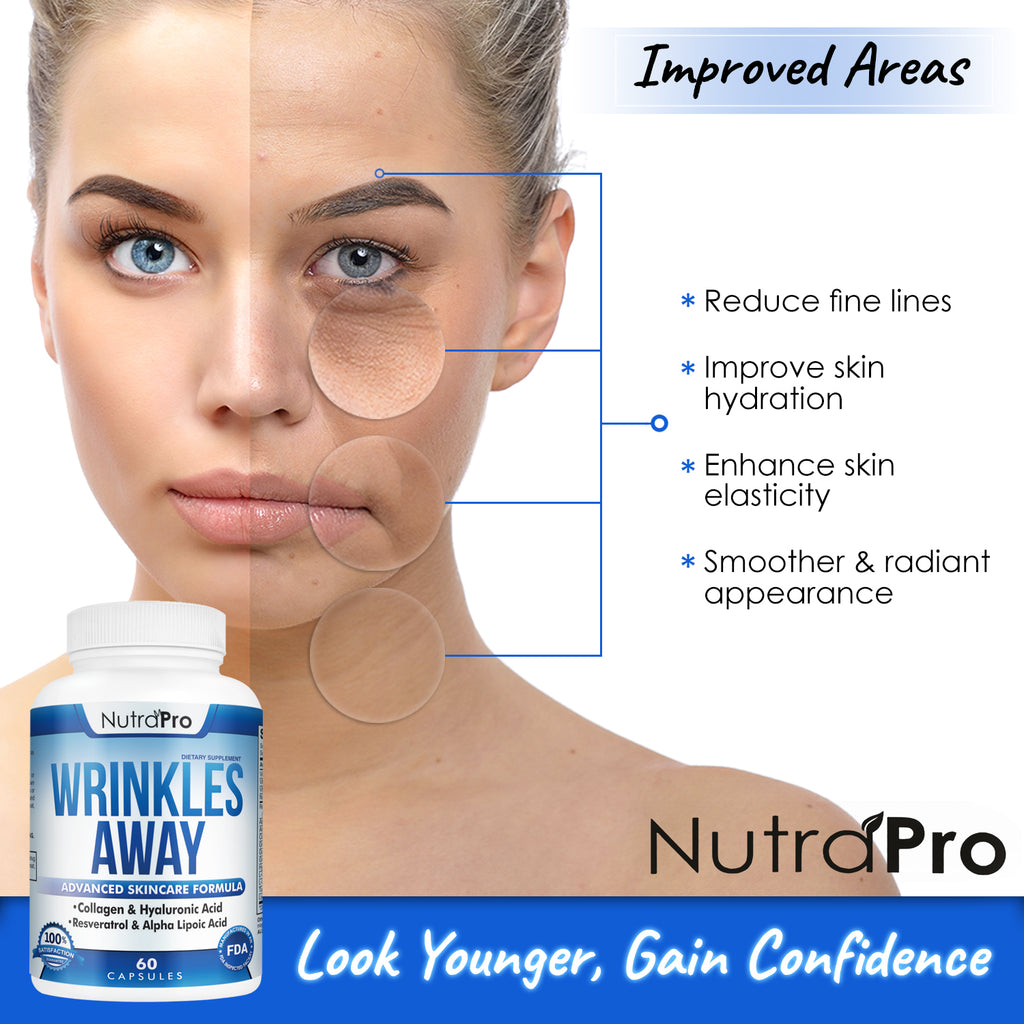 $19.91
$0.00
Skin Vitamins To Reduce Wrinkles and Fine Lines.
Restore skin's ageless beauty with this skin supplement from NutraPro!

Smooth fine lines and signs of aging with collagen, resveratrol, alpha-lipoic acid, and hyaluronic acid.

Anti-aging skin care collagen supplements reduce wrinkles and impart a hydrated glow.

Take your anti aging supplement twice daily and savor brilliant skin!

Feel confident in your skin and in our 120-day money-back guarantee!
The Only Skin Supplement With Collagen, Resveratrol and Hyaluronic Acid Together To Renew Skin by NutraPro