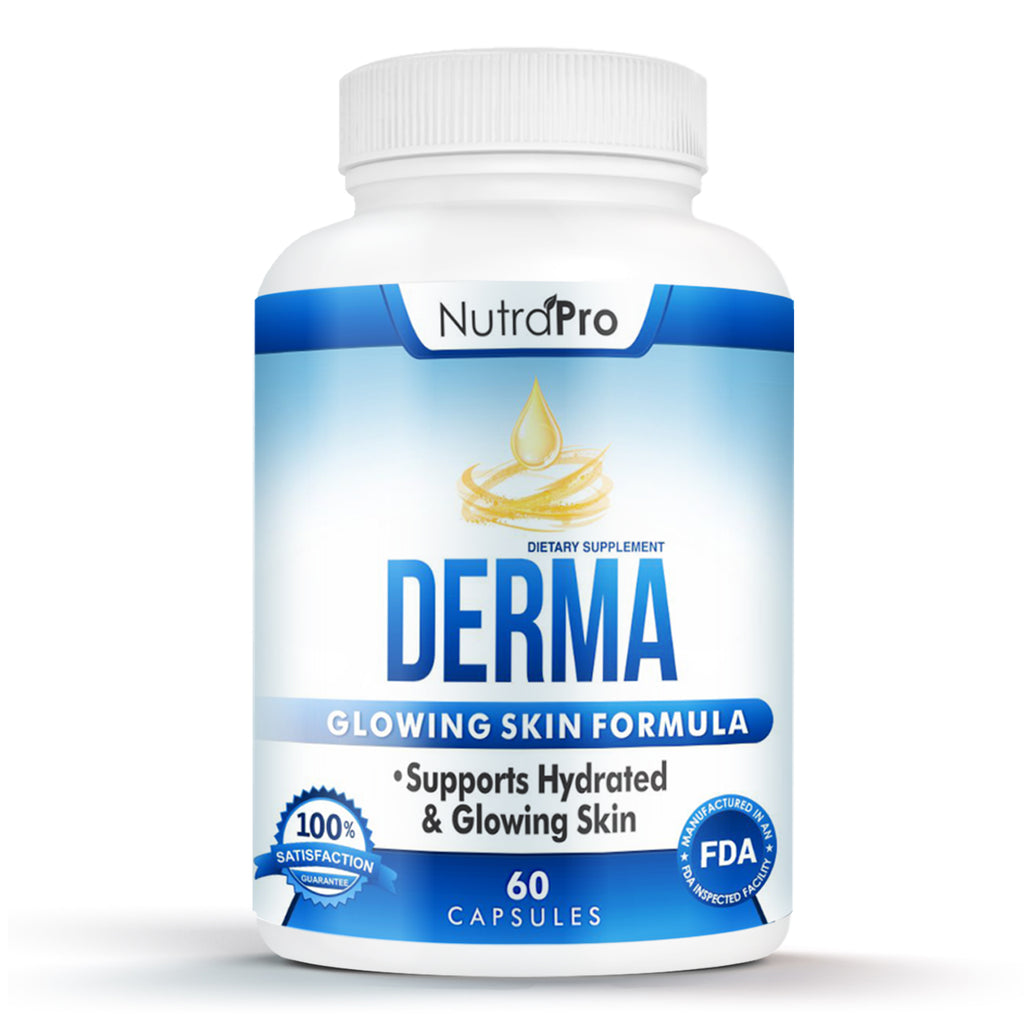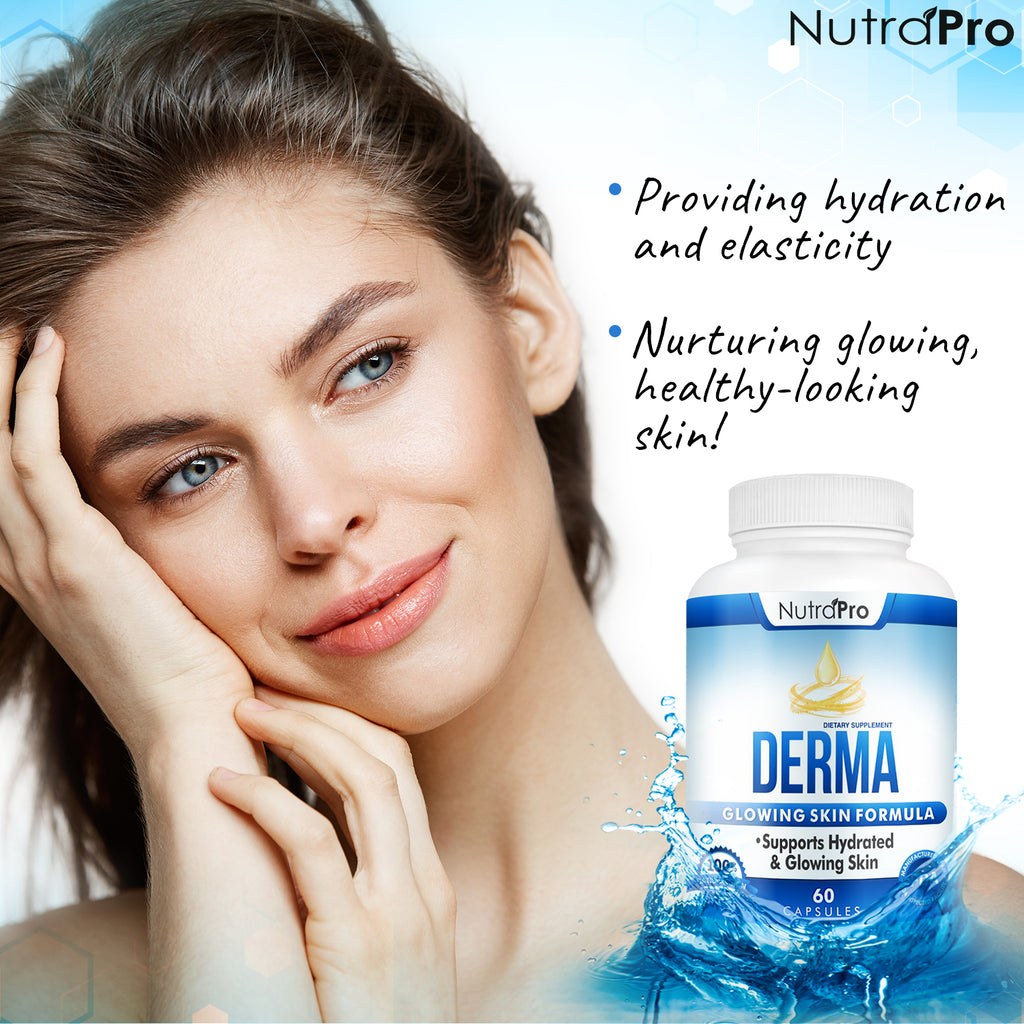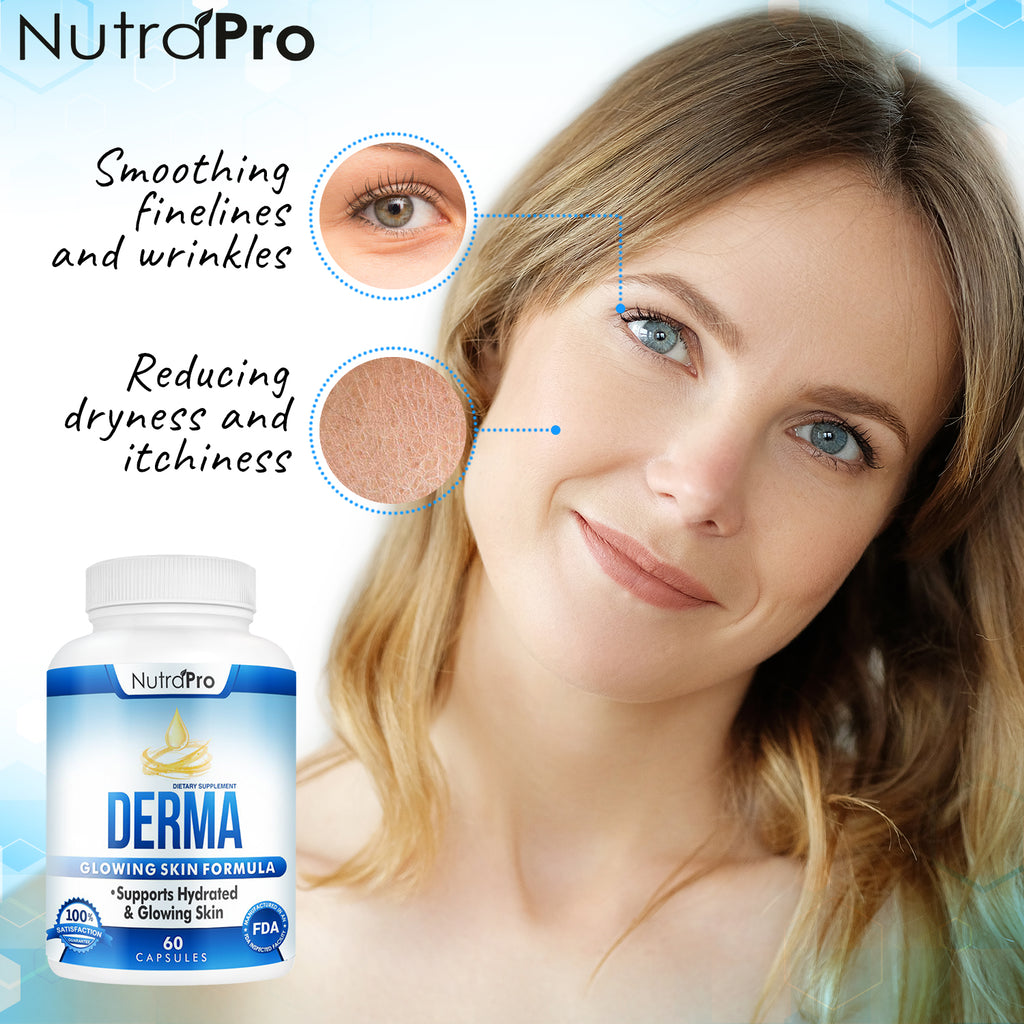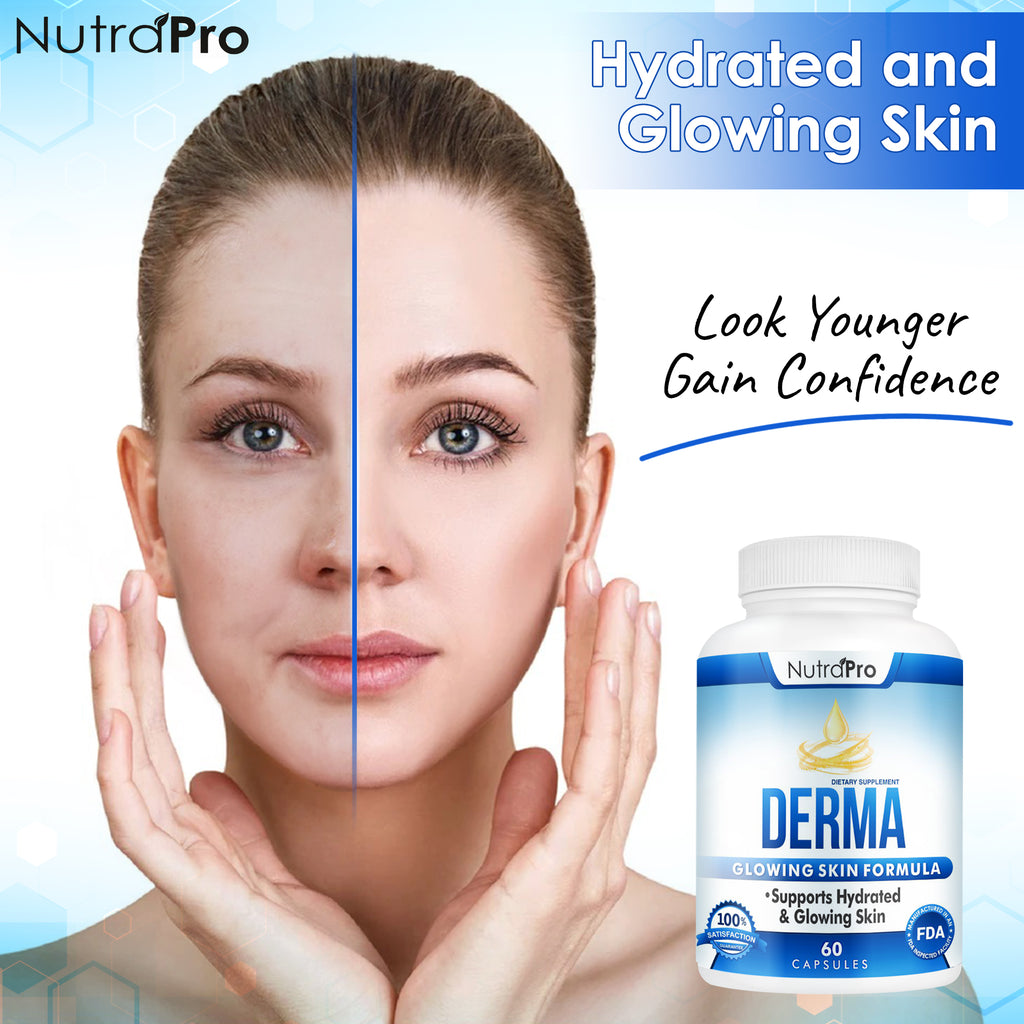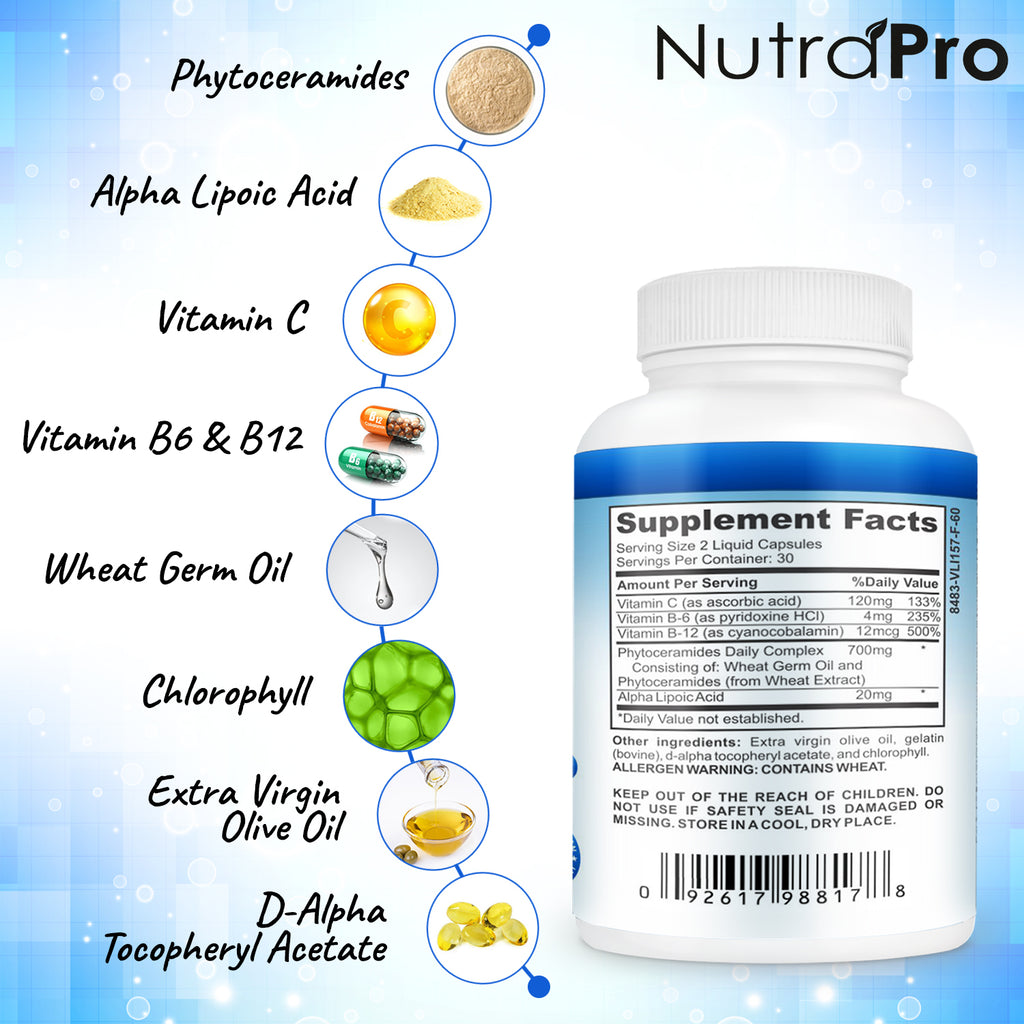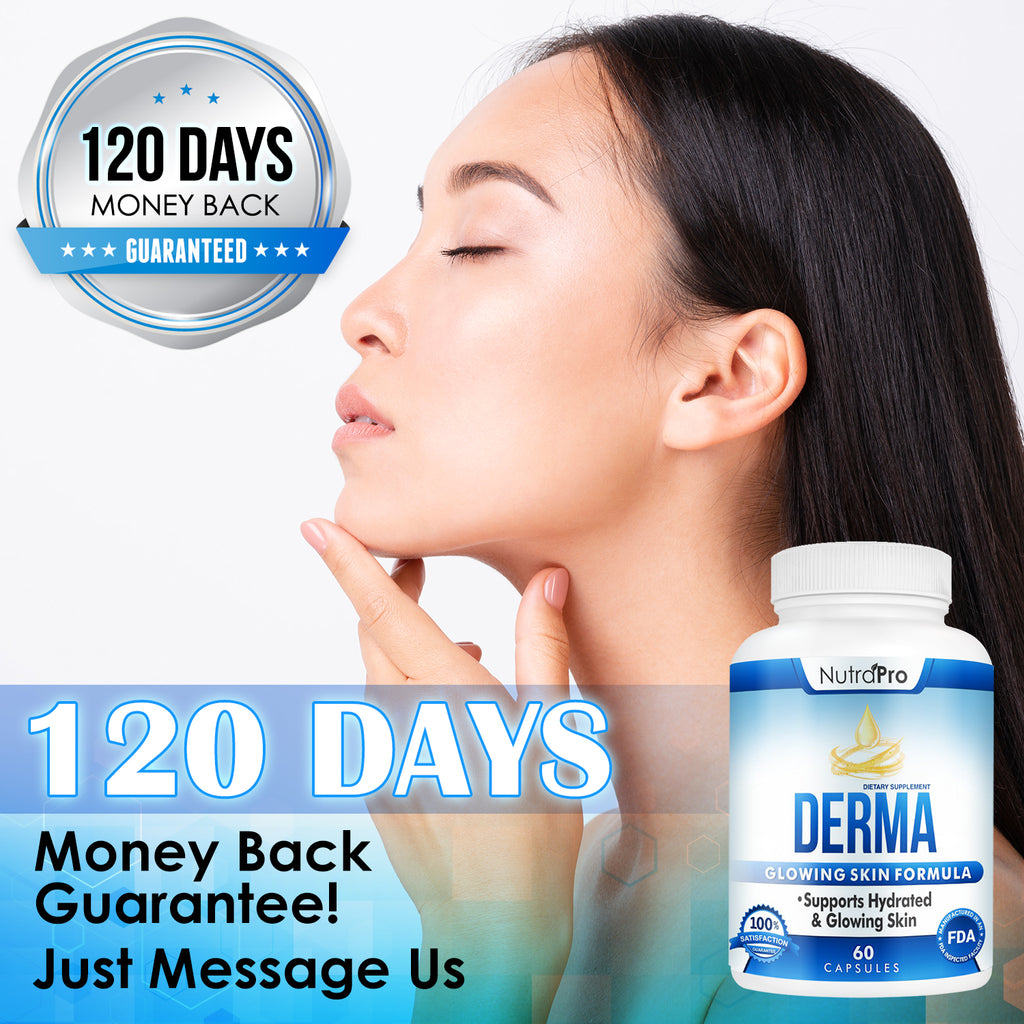 $19.93
$0.00
Derma Skin Supplement for Healthy, Hydrated, Glowing Skin - Dermal Repair Complex With Phytoceramides & Alpha Lipoic Acid
REVIVE & RESTORE – Enrich your skin from the inside out with NutraPro's Derma hydration supplement!

EFFICIENT AND EFFECTIVE – Hydrate and glow in no time with your fast-dissolving skin repair pills!

POWERFUL PAIR – Meet ceramides and alpha lipoic acid, the all-natural duo that make a difference.

LOW EFFORT. HIGH REWARD. – Renew, restore, and hydrate your complexion with twice daily skin vitamins!

WHOLLY HAPPY – Love your skin again with NutraPro's beauty vitamins—that's a promise!
Easily Achieve Enviable, Glowing Skin with NutraPro! Don't just wish for glowing skin. Achieve your goals with NutraPro! Your Derma skin supplement for women and men revives your skin's health from the inside out with enriching ingredients like Vitamin C, phytoceramides, and alpha lipoic acid. Liquid-filled capsules ensure quick absorption of nutrients into your body for fast results. Restore and adore with your vitamins for skin! Your Beauty Elixir of Natural Ingredients Revel in healthy skin made possible because of all-natural ingredients! Your skin health supplements contain powerfully effective essentials such as Vitamins C, B-6, and B-12, phytoceramides, wheat germ oil, and alpha lipoic acid. These essential nutrients boast a bounty of desired effects, including:
Reducing dryness and itchiness

Smoothing fine lines and wrinkles

Providing hydration and elasticity

Nurturing glowing, healthy-looking skin!

Premium Capsules. Superior Satisfaction.
High-quality results can only come with high-quality capsules. Luckily, your anti aging supplements deliver both. Made without harmful fillers or GMO's, your pills help you achieve that healthy skin glow with the most effective ingredients nature has to offer. We make your Derma supplements in a GMP certified facility, ensuring their quality from creation to container.
The Simple Addition That Makes All the Difference Your skin restoring supplement embodies the perfect combination of effectiveness and ease. Renew glow by taking just 2 skin elasticity supplement daily, preferably with a meal. Your skin pills capsules quickly release skin-reviving nutrients, giving you results you can see and feel! Restoring your skin has never been so simple!
Enjoy healthy, glowing skin TODAY. Add Nutrapro's Derma skin supplement to your cart!